The little but fundamental supporters (Crowdfunding)
Elisa Manganelli, Federica Zaninoni, Florian Chabbal, Francesca Carnevali, Michele Sarda, Marco Gottero, Massimo Carnevali, Alberto Giuffrè, Barbara Giulia Visentin, Giuseppe Suaria, Angelo Casa, Gabriele Enea, Giacomo Guarnera, Annabella Corleone, Ivan Cosmai, Liliana e Marcella Buzzanca, Riccardo Catalano, Daniele Gaviotis, Rosalba e Saro Enea, Daniele e Tiziana Enea, Flora Bellomo, Federica Maccotta, Bianca Bozzo, Sarah Risquez, Francine e Yann Mistral, Anna Fontana, Giulia Bellomo, Alessandro Fontana, Aline Hostettler, Francesca Bertani, Marika Willerroider, Chiara Rossi, Marco Volpicelli, Gabriele Tievoli, Alessia Bruno, Beatrice Naylor, Hervé Bredin, José Antonio Bea Cascarosa, Chiara Dalla Tomasina, Francesco Corica, Michele Telaro, Giuseppe Miceli, Filippo Antonucci, Alessandro Fabrizi, Carlos Raventos, Carla Buttarazzi, Catherine Zoellig
who funded the project because they believe in it
The Aeolian Islands Preservation Fund has been set up to preserve the exceptional natural beauty of the Aeolian islands, by promoting a sustainable approach to tourism and development. The AIPF raises money from people and businesses that have a strong connection to the islands and distributes those funds to the most deserving local environmental initiatives.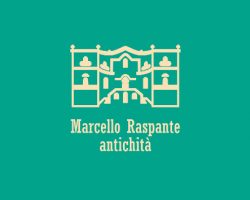 Marcello Raspante, antique dealer since 1985. The shop is located in the City Center of Palermo, Via Nicolò Garzilli 39a, handling furnitures, objects, paintings, silverware, antique doors, from the XVI Century to the 1900s.
Seek and sell activities take place throughout Italy but also in South America (Argentina, Uruguay and Brasil) and in the USA.
Thanks to the experience in these fields, Marcello Raspante also offers services concerning valuation and inheritance.
Marcello Raspante is a member of the "Union of Antique and Art Dealers of Sicily" and of FIMA (Italian Federation of Art Dealers)
Sikulo is all about a love story started in front of a cup of cofee some twenty years ago and brought forward day after day with passion and commitment.
Through the years I shared this project with my cousin Massimo, my family, our Team and our guests, building all together this little corner of Sicily. With our dishes we narrate the culture of the old good Sicilian food, prepared everyday with our hands, from breakfast to dinner, following original recipes and using only prime ingredients – organic and local when possible.
Thus, Sikulo has progressively become the crux of a gastronomic offer based on research and experimentation. Different knowhows have converged in the same direction, resulting as a gamble in a place deeply rooted in our culture yet evolving at the speed of light, one that's become a reference for all those who come back to feel the taste of home.
Their philosophy is to produce wines that represent theirtwo lands – Dos Tierras – Sicily and Spain
In 2003 the Project Dos Tierras (Two Lands) start withthe experiment of the Tempranillo, the Spanishvarieties,in their vineyards in Sicily. A challengethat still is not over.
"… the most fascinating challenge for a wine maker is to be able to comunicate through one's own wine…." Our wine should represent our cultures, our Hispanic-Sicilian idendity. An ambitions project, wich began in 2003, with our first experimentation of the blend Nero d'Avola and Tempranillo.
who provided equipment or general help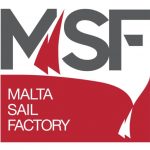 Sailing Italia Services is a society that deals with sailing. From production to reparation: rigging, lazy bags and spray hoods.
It tries the best it can to provide quality, knowledge, and professionalism to its customers, in order to help them enjoy the profound emotions that sailboats create.
Bonnemaison, Inc. is a full-service communications company that has been in business for the past 16 years.  Bonnemaison combines technical expertise in video and digital media. We analyze our client's needs for visual communication and transform them into efficient filmic-digital solutions.
Our core competencies are technical, creative and VO narrations. Our services are offered from concept to delivery. Our producers have garnered more than 50 industry awards in the areas of documentaries, short films, commercials, corporate educational/marketing videos, fund raising projects for both profit and non-profit organizations.  Our awards include 8 Emmy's and a Sundance Filmmakers Trophy, Telly's and more. Bonnemaison producers have interviewed heads of state, leaders (including the Hillary Clinton and poet Maya Angelou), United States Senators and corporate CEO's.
Yam S.r.l. is an innovative boat design start-up, focused both on technological and pure design aspects. Its approach is characterized by research and testing on environmental-friendly materials, processes, and technologies.
Yam attempts to face the sailing market with quality-based products, born on the basis of real customer needs, and sold at an accessible prize for the reference category.
The first boat conceived by Yam is in effect Maribelle615, which will be the star in "33 Isole".
Yam's multi-disciplinary know-how led it to offer consulting/design services as well in the frame of the architecture and the processing of plastic materials. Finally, Yam participated and in some cases won several competitions on subjects such as business planning, design, and technological innovation.
Delcomar is a ferry line company that connects the Sardinian islands all year round.
Ferries towards Carloforte, Asinara and La Maddalena.
who gave visibility to the project
The Route intends to enhance the cultural, natural and landscape heritage of these places through the collaboration of cities, enterprises, volunteers and also institutions that want to bring their contribution to the search of a new relationship between man and the surrounding cultural heritage, as well as new pedagogical and tourism models for the needs of today's cultural exchange. Such places of ancient origin become the stages of a trip along the whole Mediterranean, through which exchange objects, knowledge and experiences.
The Phoenicians' Route also promotes an identity integrated and responsible cultural tourism in collaboration with public and private organizations at local, national, and international levels, to discover the real Mediterranean.
LNI (Italian Boat Club), through its Palermo Section, is enthusiastically one of the main supporters of the project. Its efforts go in the direction of spreading the culture of the sea, in particular to young people as an investment for the future.
The Palermo Section was established on 23 June 1901 and is the oldest sailing association in the city.
As of today, Palermo has two LNI Sections: "Palermo Centro" and "Palermo Arenella". The first Section deals mainly with sailing whereas the second one directs its activity towards canoeing.
In the last few years the Sections have greatly increased the number of joint activities dedicated to spreading the culture of the sea: a clean and usable sea for everyone.
It is with this spirit that more and more often both Sections collaborate to organize regattas, courses, social, recreational, or cultural activities, and above all an intense activity for handicapped people.